Go on a trip to the Chernobyl-Pripyat nuclear disaster/accident site

Pripyat - Chernobyl Tour
certified all-inclusive English-guided tours since 2003
$77

from

since 2003
Small Comfy Groups
@ lowest rates around !
Included:
Kiev pick-up and drop-off, Zone access pass, all-around transportation, certified Zone guide, lunch, English.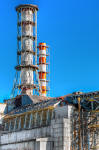 According to the current requirements of the Exclusion Zone administration, the exclusive operator of the Chernobyl tours, a formal booking application has to be submitted in advance. Since this is a strictly regulated operation, a fairly limited number of individuals can visit Chernobyl and Pripyat on a given day. Make sure to plan/book your trip well in advance and contact us as soon as you possibly can.

Chernobyl Tour - Visit to Pripyat near Kiev, Ukraine
Schedule / Itinerary
Duration of our standard Pripyat-Chernobyl tour is one day - you will leave Kyiv at 8:15 in the morning and will return from your trip back to Kyiv at around 7:00 in the evening.
(Extended hours are optional. Visiting the Chornobyl Museum in Kiev the day before the excursion is optional.)
Transfer: Kiev - Dytyatky, your first check-point before entering the 30-km Exclusion zone.
Arrival at the town of Chernobyl. Meeting with the authorities of "Chernobyl Interinform" agency.
Transfer to the village of Leliyov. Passing the 10-km zone border.
Transfer to the Chernobyl Nuclear Power Station and sightseeing of Reactor 4 of ChNPP.
Visit to Pripyat (Prypiat), the highlight of your trip. Sightseeing of "The Dead (Ghost) Town" - swimming pool area, ferris wheel, amusement park, river boats, abandoned buildings, school, etc, .
If you wish to see more of Pripyat, please contact us to arrange for a customized (private) trip; 2 day trips are available too.
Return to Chernobyl. Lunch*. (Food is clean, it is delivered from outside of the Exclusion zone.)
Visit to Chernobyl Scientific Center: physical and radiochemical laboratories (optional).
Visiting the Paryshiv village, meeting with "re-settlers", people who have moved back to their villages after evacuation (optional; time permitting).
Passage to the village of Rossokha, a cemetery of military machineries (currently not available due to hazardous radiation levels around it).
Visiting "Duga-1" ("Russian Woodpecker") antenna array (radar) - now re-opened. (Hurry up - disassembly works will start soon.)
Passage through the Dytyatky check-point. Checking the radiation, deactivation.
Return to Kiev at around 7 p.m.
Entering of the Control Room of the Power Plant is optional (and available on select multi-day tours.)
Taking pictures and shooting video during the excursion is permitted.
Personal dosimeters are allowed on the tour and are available for rent. On entering and leaving the 30-kilometer zone, participants undergo radioactivity checkup and cleanup.

Using drones, quadcopters requires a special permit.
from $77 €69 £59
Small Groups - Great Rates

MULTI-DAY events:
ChNPP Control Room: on MULTI-DAY TRIPS
on select scheduled and private tours ... contact us >>
Number of Visitors
Rate / Person *

Our Suggestions

7 - 15
(mini-van, van)

$75 and up

ok, if there are no spots left on a semi-private tour
3 - 6
Semi-Private
$99 and up
Best Value
Private

$75 and up
contact us >>
Ultimate Control
although a bit expensive, you are going to love it a lot, especially if you are into photography
15 +
(mini-bus, coach)
contact us >>

Not Recommended,
Stay away

Discounts
contact us >>
Various discounts are applicable: student, volume, senior, etc.
This Chernobyl tour operates virtually every day, all year round.

If the date your are interested in is not listed above, just contact us. Chances are great that the desired date will be available too.


2-day trips and customized private excursions to the Exclusion zone are available upon request. You might be interested in one of these pre-set 2-day fixtures.
Entering of the Control Room of the Power Plant (ChNPP) is optional and requires a special permit.
So does using of drones, quadcopters.
Terra-P Radiation Geiger Counter/Dosimeter (for rent or purchase).
Video is shown on the trip.
Email us:: chernobyltour@ukrainianweb.com

xxx
Chernobyl Nuclear Disaster
The accident happened on April 26th, 1986 some 100 km north of Kiev, the capital city of this Eastern European nation. Reactor #4 of the Chernobyl (Chornobyl) nuclear power station exploded as a result of a mistake that occurred during the performance of a routine, daily maintenance operation. Tons of radioactive material was propelled into the open skies. That was an equivalent of 90 Hiroshima bombs.
The heavily populated city of Kiev was spared - in a way - from disastrous nuclear contamination, as the winds were blowing mostly north and west over a few days immediately after the accident. The fallout scattered over the neighboring Belarus, Russia, and Poland, as well as in part over the Baltic region, and even Scandinavia. It affected one-fifth of the territory of Belarus. It also covered 5% of Ukrainian territory as well as select parts of Russia.
A zone with a 30-kilometer radius around the power [plat] was demarked shortly thereafter. More than 130,000 people were evacuated from the zone and adjacent areas which remained at a high risk of radiation exposure and contamination. Reactor 4 was enclosed in a so-called sarcophagus, a huge construction of steel and concrete. It is supposed to keep the radiation inside.
About 600,000 people from all over the former Soviet Union joined a gigantic clean-up operation inside the Exclusion zone. They are known as "liquidators".
Although the status of the 180 tons of radioactive material entrapped inside the nuclear power plant is still unclear, there is a consensus among the scientists that the risks of the sarcophagus exploding are truly minimal. They better be right .....
*Rates are exclusive of the mandatory $10 accidental trip insurance sold by the zone authorities.