Treat your cerebral palsy, asthma, arthritis, kidney, liver and stomach ailments.
Salt mines, mineral water, and other natural healing factors to cure your.



Cerebral Palsy. Treat cerebral palsy, and side-effects after polytrauma and stroke at the worldwide recognized Institute for Medical Rehabilitation in Truskavets, Ukraine.
Some 10.000 patients from Germany, Austria, Switzerland, Greece, France, Spain, USA and other countries have been successfully treated
for different forms of cerebral palsy at this health institution. Twice a month, a special charter flight from Frankfurt, Germany, flies up to 150 international patients to Lviv, Ukraine, an ancient European city, to be transferred by bus to the Institute and welcomed for an intensive treatment during their 14-day stay there.
Statistical analysis of the medical records of a group of 12,000+
cerebral palsy patients
treated by Professor Kozijavkin's Method confirmed high efficiency of this rehabilitation system.

Muscle tone normalization was noted in 94% of all patients, improvement of the head control in supine position was noted in 75% of all patients, 62% of all patients who were unable to sit before the treatment have learned to sit, 19% of all patients began to walk without assistance, and 87% of all patients were able to open their spastically fisted hand.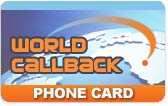 E-booklet

An e-booklet with detailed info on this
cerebral palsy
treatment is available.
Click here to download
the e-booklet
as a MS Word file (98 Kb)
.

Click here to open
the e-booklet
as a Web page (50 Kb)
.

Treatment in Pictures
General:
Patients Worldwide Picture
Treatment:
Concept Picture Picture Picture Picture Picture Picture Picture Picture

Results:
Picture Picture Picture Picture Picture Picture Picture Picture Picture

Contact Us


Click here to contact us for more info on this cerebral palsy treatment method including
details
on the availability and costs.
Asthma. Cure asthma in the unique salt mines of Solotvyno in Ukrainian Transcarpathia.
The unique microclimate of the salt mines in Solotvyno is used for treatment of a number of respiratory diseases, in particular asthma, bronchitis and bronchial asthma. The local hospital and the salt mine which it is based on are well-known in Ukraine and abroad. Although the speleotherapy is a recognized method of treating asthma, it is not available in North America and therefore extremely rarely prescribed by doctors.
For more information, please click here to contact us.

Kidney, Liver and Stomach Ailments
Kidney, Liver and Stomach Diseases. Drink the unique mineral water of Truskavets in Western Ukraine, and Mukachevo and Poliana Kvasova in Ukrainian Transcarpathia, and let it do wonders to your ailments.
Truskavets is one of the most ancient health resorts of Europe. Its history goes back to the times of the mighty Austrian Monarchy when members of the monarch family used to pay frequent visits to Truskavets for treatment and recreation. Large stocks of subterranean mineral water with 14 natural springs and deposits of mountain wax called "ozocerite" are concentrated on its territory. These are the main healing components of the therapy offered to the patients.
Click here for more.
Click here to contact us.

Arthritis. Treat and relieve arthritis at the unique balneology medical resorts of Khmelnyk and Nemyriv in Western Ukraine.
Healing mud, thermo-mineral water, and other natural healing factors are basic components of this treatment of arthritis featuring extraordinary clinical results. For more information, please click here to contact us.
| | | |
| --- | --- | --- |
| Chernobyl | Tour | |
| | | |
---
tel: +1 416 763-4256, fax: +1 815 346-2643
© 1997-2020 VirtualWare Technologies. All Rights Reserved.