<< Home Page

Life Style
Serious Staff
For Those in Ukraine
Regional Language Software
Chernobyl Info:

Visiting Chernobyl
Tour Booking / Contact Us
FAQ
Rules
Chernobyl Pictures
Pripyat Photos
Videos
News
Testimonials / Ratings
Send Flowers to:
Donetsk
Dnepropetrovsk
Lugansk
Mariupol
Nikolaev
Kiev
Kherson
Kharkov
Lviv
Poltava
Odessa
Simferopol
Sevastopol
Sumy
Zaporozhye
Links
---
<< Contact Us
tel: +1 416 763-4256
fax: +1 815 346-2643


<< Home Page
---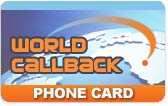 Ukrainian Art - Oil, Aqua, Lithography, Prints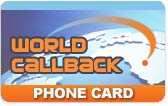 To order an item from the catalog above, please send your check/money order, made out to VirtualWare Technologies, to: VirtualWare Technologies, P.O. Box 70576, 2938 Dundas Street West, Toronto, Ontario, M6P 4E7, CANADA.
Click here to contact us for more information.
Making paintings from photos/images is the artist's way of sharing her talent with you. She has a passion for portraits but will also do paintings of landscapes, buildings animals, still life, etc. She will deliver more than just a copy of your photo but an artful interpretation with her own unique style.
To order a custom painting:
Select a picture from this extensive Ukrainian picture collection or mail/email us a picture/image of your choice. The Internet is an excellent source of pictures, including those you can use for free. (We suggest that you check with the copyright holder first.)

Specify: size; canvas; painting technique (oil, waterpaint, acrylic, lithography, pencil, etc.); and style (free artful interpretation, photographic likeness, etc.)

Click here to contact us for a free quotation.
Or, have our photographer go virtually anywhere in Ukraine, take an unlimited number of pictures of locations you specified, and have one of our artist make a painting from the picture(s) of your choice.
Click here to contact us for more information.
---
tel: +1 416 763-4256, fax: +1 815 346-2643
© 1997-2015 VirtualWare Technologies. All Rights Reserved.