We will help you invest in Ukraine.
Investment opportunities in Ukraine
Banking:
You will be surprised, but banks in Ukraine will routinely pay you 9-13% interest on your savings in US dollar and Euro. And it's really a breeze for a non-resident to open a saving account or buy a GIS. All you need is a valid passport and some 30 minutes of your time. The banking industry is very well organized and regulated in Ukraine. It's probably the most advanced sector of the Ukrainian economy. This investment opportunity is really hot.
Stock market, mutual funds, other securities:
This is something we would definitely not recommend. Period.
Real estate: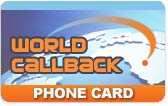 This is the world of the most dynamic and exciting investment opportunities in Ukraine.
Our favorite: buy an underrated property and in its place build a new residential, office, or retail building, then rent it or lease it. ROI: Virtually unlimited ...
The most attractive regions in Ukraine are: Western Ukraine with the beautiful ancient European city of Lviv and the Karpatien mountains; Kyiv (Kiev), the capital of Ukraine; the Black Sea coast with city of Odessa and the Crimea peninsula.
For more information, please click here to contact us (e-mail, phone, fax).

| | | |
| --- | --- | --- |
| Chernobyl | Tour | |
| | | |
---
tel: +1 416 763-4256, fax: +1 815 346-2643
© 1997-2015 VirtualWare Technologies. All Rights Reserved.