Airport / Hotel transfers in Kiev

KBP and IEV Airport-Hotel transfers in Kiev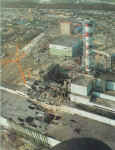 There are two international airports in Kiev:
Kyiv Boryspil International Airport - KBP
(aka Kiev Borispol) and

Kyiv Zhuliany International Airport - IEV
While majority of international flights - especially those bound from Europe, the Americas, and Asia - arrive at KBP, the other Kyiv airport Zhuliany is mostly used for domestic flights as well as a few international ones too.
Airport transfer
rates vary between $30-35 and $60-70.
They obviously depend on the type/size of the vehicle you need and - sometimes - the number of people in your party.
Alternatively, you can always opt for Kyiv public transit services (!), which are ok in general.

Currently we provide this service to customers who have booked a Chernobyl-Pripyat, military, or other tours with us. If you are one of them, please contact us for more details
.
FB:
Interested in a Chernobyl-Pripyat tour?
chernobyltour@ukrainianweb.com