Ukraine Entry Visas

Ukraine entry visas support documents and requirements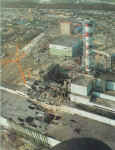 Everyone entering Ukraine needs a valid passport or Travel Document.
Iif you are a national of the EU, USA, UK, Canada, Norway, Switzerland. or some other countries, you will not need a Ukraine entry visa if is just a short-term visitation. Everyone else will need a Ukraine entry visa.
To apply for one at a Ukrainian consulate in a foreign country, you might find helpful to obtain a so-called visa support document package containing of a letter-invitation and travel voucher.

We currently provide this service to customers who have booked a Chernobyl-Pripyat, military or other tour with us.
If you are one of them, please contact us for more details
.
FB:
Interested in a Chernobyl-Pripyat tour?
chernobyltour@ukrainianweb.com