Coming to Ukraine by Bus or Railway

Bus, Train/Railway Tickets to Kiev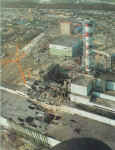 Air and railways are by far the two most popular ways of getting to Kiev and other major cities of Ukraine. Ukraine features a fairly developed and reliable railway network. International routs connect Kiev and other cities in Ukraine with the neighboring countries like Hungary, Poland, Czech Republic, Slovakia, Belarus, Moldova, Romania, and Russia. A comfortable 12-24 hr ride in a
sleeper car of a fast train
is all it takes to reach Kyiv from European cities like Krakow, Prague, Budapest, Minsk, etc. Besides, it might be a truly interesting experience, especially for those from North America or Western Europe who are not really used
to this kind of transportation.

Although not as reliable as railways, intercity bus services
in Ukraine
are mostly used on domestic routs like Kiev, Odessa, Lviv etc. However, we would not recommend to rely upon this type of transportation, unless you do not mind to be a few hours late at your destination. Keep in mind, that if you are set to go on a Chernobyl-Prypyat tour (or another tour we offer on this website), we expect you to arrive in Kiev at least the night before your tour. Do not let that lousy bus ruin your dream Ukraine vacation!
For booking, check theTrainline-Europe or e-Travels.com.ua/en/.
Keep in mind that some Ukrainian cities come up with slightly different spelling in different systems, for example: Kyiv-Kiev, Lviv-Lvov-Lwow, Odesa-Odessa, Kharkiv-Kharkov, etc.
FB:
Interested in a Chernobyl-Pripyat tour?
chernobyltour@ukrainianweb.com