Help your relatives and friends in Ukraine.
Send a food parcel.


We deliver to Ukraine:
Food parcels listed in the catalog below.
Customized food parcels including gourmet food. (contact us >>)
Our food parcel delivery service features:
Timely delivery (see the delivery terms and conditions below).
Free message with the parcel.
Free translation of the message.
Free delivery confirmation by email.
Taxes and service fees included.

12 years of solid experience in the field -

orders are filled by Karpaty Export-Import, a proven name in food parcel delivery

.

Important:
To place a food parcel delivery order, please select a parcel(s) and quantities from the catalog below. You can also use the list of additional items to
supplement the parcel of your choice or even customize the contents of your own custom-built parcel. (The total cost of a customized parcel must be at least $50.00.)

Then fill out the form attached to the catalog. (Please make sure you have not skipped any required fields marked with an *.) Click the Continue button to proceed to a secure Kagi.com payment processing form. (If you have selected the wrong parcel, amount and/or delivery option, click you Web browser's Back button to return to this page and make new selections.) Enter the recipient's delivery (shipping) address and your billing information and click the Purchase button to complete your order.
Prior to placing an order, please call 416-763-4256 to check product availability.
If you are not sure about the delivery address, please contact us first to verify if we can deliver to that address.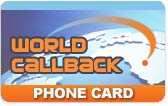 Delivery Destinations: All locations in Ukraine. We do not deliver to P.O. boxes, airports, prisons, etc. If you are not sure if the recipient's belongs there, contact us to verify.
Availability: Ukraine - all parcels.
Delivery Time: Western Ukraine and Kyiv - 8 to18 days. (Delivery time is estimated from the next Monday after the order has been received.)
Delivery Fee: Ukraine - $19.95.
Delivery Arrangement: If a delivery telephone number is available, the delivery service will call the recipient first to arrange delivery. If the recipient is not available at the time of delivery, the delivery service may choose one of the following options:
Leave a note at the recipient's door/postal box asking her/him to call back to make a new delivery arrangement.
Call the recipient to re-schedule delivery.
Leave the parcel with a neighbor and attach a written delivery note to the recipient's door.
Complete Delivery Information: We ask you that the delivery address is filled out completely and accurately, including phone number(s) when possible. Please be sure to include any additional delivery info you think may prove useful.
Non-delivery: Due to the nature of the food parcel business, no refund can be issued if a non-delivery occurred as a result of an incomplete/incorrect delivery address, phone number, or other information inaccuracy.
Delivery Service Provider: Food parcel orders are filled by Karpaty Export-Import, a delivery service with 12 years of experience in the field.
---
tel: +1 416 763-4256
© 1997-2020 VirtualWare Technologies. All Rights Reserved.